Audio Restoration / Audio Transfer Services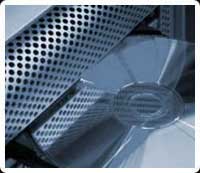 What exactly are Digital Media Services? JL Recording Studios defines them as any transfer, manipulation, replication, or archival of recorded audio.
JL Recording Studios specializes in the restoration and repair of a wide range of audio recordings, primarily for archival, forensic and legal purposes. Audio restoration consists of reducing unnecessary noise while preserving the auditory quality of the original content. Every individual audio recording is examined thoroughly and depending on the material, our facility offers restoration services that include, but are not limited to:
- Spectral analysis & authentication
- Dialogue enhancement
- Background de-noising
- Aural enhancement
- Click and crackle removal
- Hiss reduction
- Rumble and hum reduction
- Resurrecting old recordings
- Overall audio repair
We are able to meet tight deadlines, and provide the highest of quality audio.
Audio Transfer Services include:
- Format to Format Transfer ( Dat, CD-R, Cassette, Aiff, Wave)
- Voice / Audio editing
- Archival (Dat, Cassette, Aiff, Wave to CD-R)