Television | Radio | Web - Digital Audio Media Recording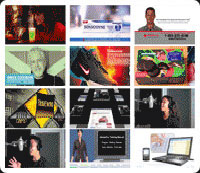 JL Recording Studios has the experience necessary to deliver professional broadcast quality audio for TV ads, Radio commercials, Youtube videos, Web media or other types of projects.
Our audio quality and service is second to none. Client input is encouraged at all stages of the creative process to ensure your message is delivered loud and clear. By working closely with our clients we assure your digital media meets specifications and your audio recording project transition is seamless.
Mix options to enhance your Final Audio production needs can include voice dialogue, music beds, and sound effects.
We also offer a broad palette of professional voices making us your one-stop audio service. You supply the script and we deliver the sizzle.
Commercial clients can expect a free consultation and no-obligation quote for any job.