Podcast Recording & Production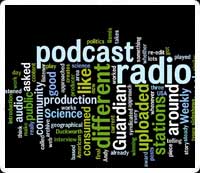 Podcasting is an invaluable medium to share content, and has become an effective way to grow your brand, service or business.
Podcasts have grown from a niche interest to a hi-demand market, revolutionizing the way information is delivered.
The best podcasts are professionally recorded and produced containing engaging content to connect with your listener. At JL Studios we understand the elements of a good podcast and along with our expertise are able to guide you through the process on how to start a podcast.
We take care of all of the technical aspects so you can concentrate on making the best content possible. Our fully produced podcasts can contain music intro and outro stings to ensure your production stands out from the crowd.