Music Recording - Production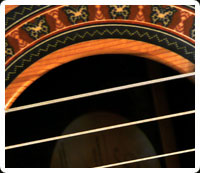 At JL Recording Studios, we are able to assist artists through the music recording & production process of voice and musical instruments, be it a single song or a complete record album.
With a focus on the independent solo music artist, JL Studios has the experience to make your personal music production shine.
- Vocal Demo
- Music Demo
- Record Album
Audio engineered in an acoustically tuned studio environment alongside state-of-the-art recording equipment reinforces your music's sound from pre-production, through to the final master. Our company prides itself in producing the highest quality of work and has done so since it's beginning in 1994.
JL Recording Studios can also compose and supply original music for any audio production application, including: Industrial, Corporate, Commercial and Personal Videos, Production Music, Documentaries, Film, and Television, Video, Trade Show, Training and Photographic Presentations, Broadcast Radio, and Cable Networks - all as royalty free music!
GET a QUOTE>> Music Recording Pricing Information - Try our Online Quote form!