Play Our Audio Demo Reel
Our audio demo contains corporate Television and Radio Voice-over, Multimedia, Podcast, Music production, Games, and IVR recorded here at the studio.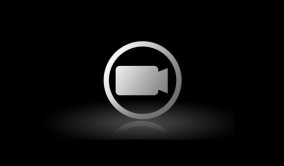 Please take a few minutes and listen to our Audio Demo Reel and see why JL Recording Studios has the professionalism and outstanding insight to enhance your finished product.
JL has worked on a wide variety of productions, each providing their own unique challenge. Corporate clients include: McDonald's, Royal Bank, Marvel Comics, Buchanan Group and Mercedes-Benz Canada.
Whether it's a Corporate client, or an Independent media producer, we strive to make our service exceptional, provide guidance and take great pride in our work.
01
Geoff Evenden, President, Cortex Visual Communications
"JL Recording Studios is a highly professional organization to deal with, Jeffrey's attention to detail and his unique love for what he does shines in his work. "
02
Korinna Lattemore, Public Relations, Girl Guides of Canada
"We were very impressed with JL Recording Studios and found their services to be exceptional. Jeffrey was very knowledgeable and provided guidance and advice on our project."
03
Laura Dauphine, Brand & Marketing, Scotiabank
"JL the only choice in Toronto for voice over recording. Thanks again for making our CFL recording pop!"
04
Ralph Lucas, Executive Producer, Screenarts Incorporated
"JL Recording Studios is an oasis of calm in this otherwise crazy world."